No responsible user, department, nor employee has been assigned to this inspection series.
To close this gap, you must access the inspections series, which is marked with the gap. In the inspection series, you must go to "responsible users" (1) and fill in either the responsible user (2) or the responsible department (3).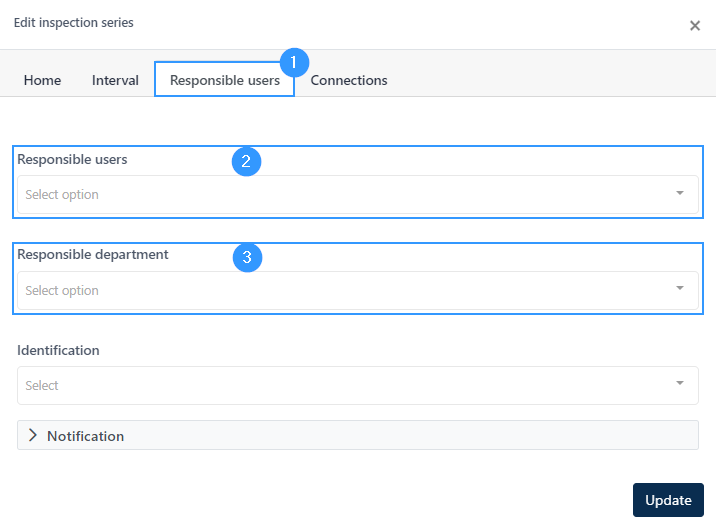 Please notice,
If you fill in a responsible department in which no users have been created, the gap will not be removed.
GapSolutions A/S
Uraniavej 6, 1.
DK-8700 Horsens
Sales & administration
(+45) 8844 0808

Helpline & consultants
(+45) 2199 0808